Okay, this isn't really MMA, but it is martial arts related.
ABC Family will be airing Samurai Girl over a three day weekend starting September 5, 2008.
The series stars Jamie Chung as Samurai Girl (Heaven) and Stacy Keibler as her arch rival.
The mini series is based on a series of fictional books written by Carrie Asai.
Jamie was born born April 10, 1983. She has been in several series including The Real World: San Diego and its spinoff show, Real World/Road Rules Challenge: The Inferno II, Days of Our Lives, I Now Pronounce You Chuck and Larry, CSI: New York and Veronica Mars. Jamie will also be in the Dragonball movie playing Chi Chi.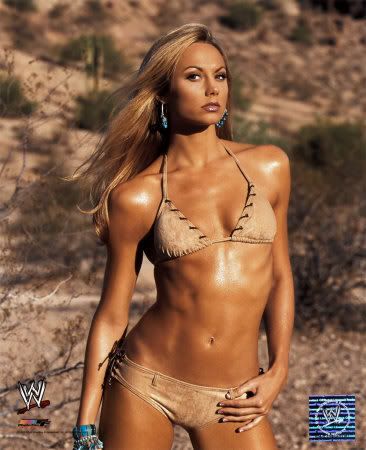 Her arch rival is played by Stacy Keibler. Stacy is an American actress and former professional wrestler and valet for WCW and the WWE.
Since sword fights will most likely abound in the mini series, I imagine both women had to undergo some training.